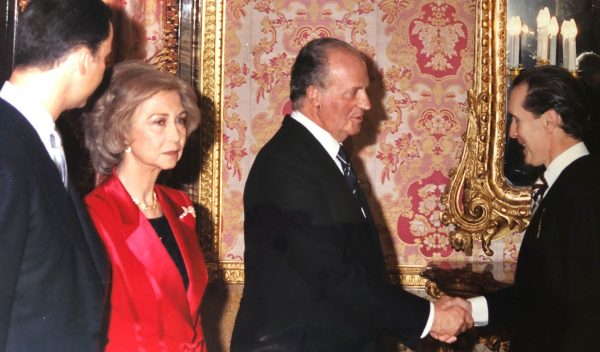 In the past, the Kingdom of Spain has historically recognized the sovereignty of the Order of Malta several times.
In the 20th century, the Order of Malta's diplomatic relations date back to 1938 with the nomination of a plenipotentiary minister.  Our Mission was elevated to the rank of Embassy in 1970.
On 23rd November 2000, a treaty of cooperation was signed between the Spanish International Agency of Cooperation (actually Ministry of Foreign Affairs and Cooperation) and the Order of Malta, signed in Rome in presence of H.M. King Juan Carlos I.
In Spain the Order of Malta is present through its Association (Asamblea de la Orden de Malta en España counting about 700 members), its Subpriory (Subpriorato de San Jorge y Santiago) and a volunteer corps.
For projects and details of the Order of Malta in Spain: